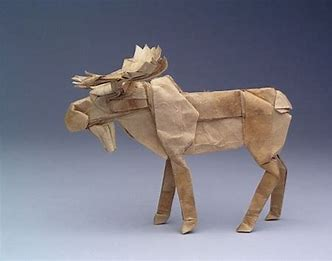 Marcio Noguchi, renowned Tokyo origami master returns to demonstrate and discuss the Japanese art of paper folding.
The distinctive designs and unspoken beauty of origami are cherished throughout the world. Origami is a living and flourishing art form that both preserves traditional styles and evolves with new folding techniques and new forms. Marcio Noguchi, a famous Tokyo-based origami enthusiast, will discuss the aesthetics of origami and guide us through a few paper folding exercises. Children are welcome.
Marcio is well-known and highly respected in the world of origami. He is currently a board member of the Japan Origami Academic Society. When he lived in New York he served as President of OrigamiUSA, which is the largest origami organization in the USA and is located within American Museum of Natural History. In addition to numerous public exhibits, Marcio's origami diagrams appear in a number of origami publications: Origami Masters Bugs: How the Bug Wars Changed the Art of Origami, Origami Master Class Flowers, Star Wars Dollar Origami, Manga Origami etc.
Saturday March 5, 4:30-5:45 pm EST
A Zoom event -the link will be sent the morning of the event
Children welcome
Members Free, Non members $5
Please purchase your preferred origami paper on amazon or at OrigamiUSA. We reccommend the standard size: 6" by 6", but the choice is yours! Marcio recommends this paper.
Scroll down to the bottom of the page to register.