Authentic Greek Cuisine at Pontos Taverna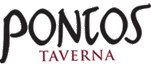 Hidden Gem of Norwalk
Join us for a truly authentic homestyle Greek dinner at Pontos Taverna, the best Greek restaurant in Connecticut. Master chef Theodoris Kiriakidis and his wife Anna emigrated to Norwalk from Pontos, an ethnically Greek region of Turkey in the 1970's. Many Pontian Greeks came to Norwalk at the same time and built a community here. For years the Pontian society has enjoyed Greek music, Greek food, and Greek dancing. In 2011 when Pontos Taverna opened Master Chef Theodoris realized his dream of sharing the homestyle Greek experience with the wider community. The family members work together to create this amazing authentic Pontian Greek dining experience.

The appetizers will include traditional favorites such as tzatziki - cucumber garlic yogurt sauce, melitzanosalata - eggplant garlic spread, skordalia - garlic potato purée, taramosalata - homemade caviar spread, calamari -fried squid Greek style, and country style Greek salad - tomato, cucumber, red onion, peperoncini, kalamata olives & feta cheese. The main courses will be served family style: moussaka – traditional Greek dish with layers of eggplant, ground lamb, potatoes, and bechamel sauce, pork tjania – sautéed pork chunks with onion in a lemon wine sauce, and chicken souvlaki. Limoncello cake and coffee will follow the meal.

6 pm on Monday, April 20. Harvard Club members and their guests, $40. Non-members, $45. Includes food, tax, and tip. Cash bar separate.

We are looking forward to dining with you at Pontos Taverna!

CANCELED AS A CORONAVIRUS PRECAUTION - REGISTRATIONS WILL BE REFUNDED