Harvard Club Annual Meeting and Dinner with George Jepsen
Connecticut Attorney General George Jepsen, JD, '80, MPP '82, will be the speaker at our 2018 annual dinner on Tuesday, June 12th at the Country Club of Darien.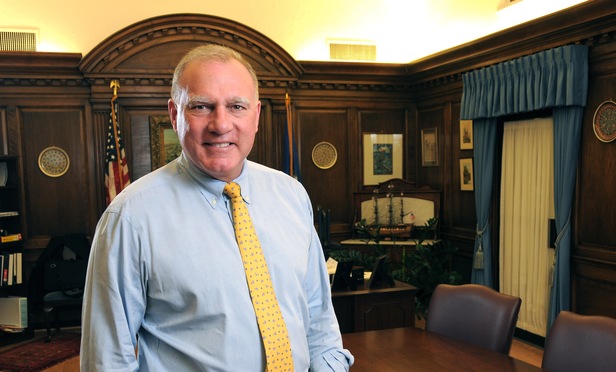 Please save the date for the Harvard Club of Fairfield County's 2018 Annual Dinner on Tuesday, June 12th. We are excited to welcome Connecticut Attorney General George Jepsen as our speaker. Mr. Jepsen is stepping down as attorney general when his current term ends at the close of 2018, which will mark 24 years of distinguished service in state government, as a representative and senator for Stamford and Darien, as majority leader in the senate, and as attorney general. We are looking forward to hearing his insights into the direction of our state, the intriguing and nationally prominent cases he has litigated during his tenure as attorney general, and more.

We are also pleased to host the incoming students from Fairfield County who will enter the college class of 2022.

The event will be at our traditional venue, the recently-renovated Country Club of Darien. Cocktails and conversation beginning at 6 pm, followed by dinner and the business meeting, including a welcome from Ms. Wang, then Mr. Jepsen's remarks. $55 for HCFC members and their guests, and $75 for non-members.